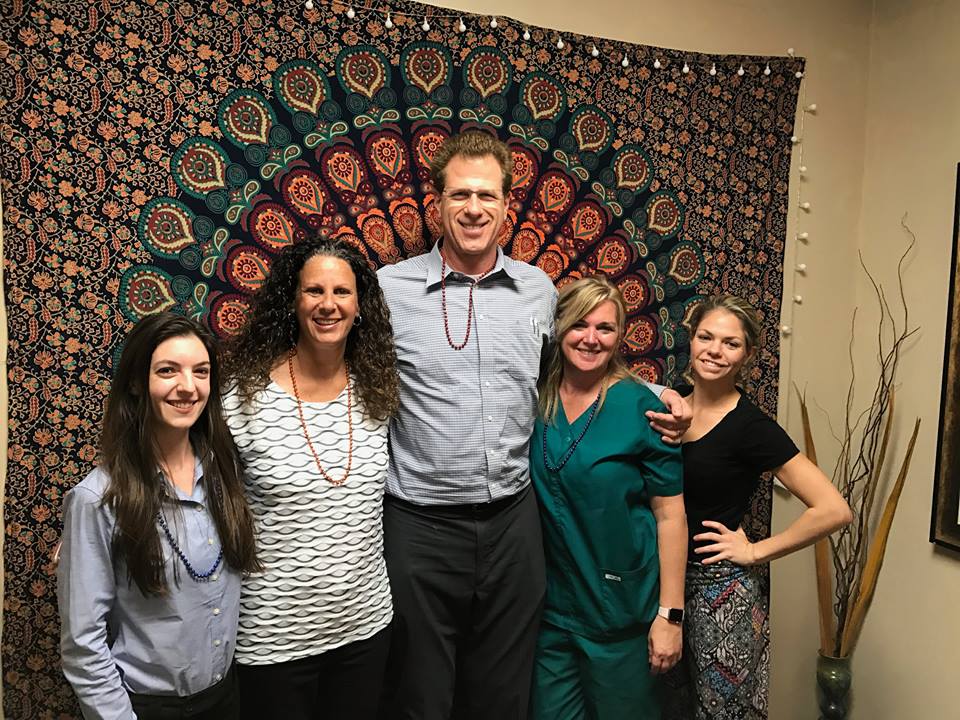 Our first Open House of 2017 was a huge success, thanks to everyone who participated and everyone who attended! 50+ people piled into our office, lining our hallways, filling our waiting area and busting out of our treatment rooms—it was so much fun!
Welcoming our guests was our Communications Director, Jessica Franzini, who had Mardi Gras necklaces and goody bags for everyone. Once through the doors, our guests had choices to make as to what to do first. Dr. Michael was on hand to discuss any issues or answer any questions. Chiropractor Dr. Wayne Gordon was also there to discuss any chiropractic needs guests wanted to talk about. Our massage therapist, Kelly Maurer, offered chair massages and had a line waiting for her magical hands that lasted the whole night. Our postural therapist, Naga Wasserman had a room set up to give free postural assessments and, she too, was seeing guests the whole evening. While waiting for one of the free services, guests could enjoy the absolutely delicious organic healthy buffet that Blue Sage Cuisine presented. The owner, Jasmin Wooden, sponsored the event and everyone raved about the food. Also available was a spin wheel that offered gift basket prizes and discounts off services. In addition, Asprika Designs showcased their many handcrafted beautiful designs available in Jacksonville. Our newest team member, Office Manager Lisa Lovett, catapulted into her new position and was busy all evening setting up new appointments.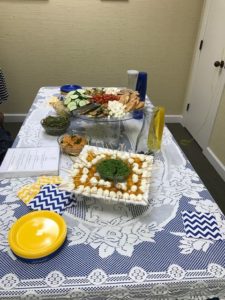 We want to thank everyone who came out to support our office and make our practice one we are so proud of. We always put our patients first and we hope our Open House let you know how much we care about you and your continued good health.
If you or someone you know missed our Open House but can benefit from acupuncture, just call the Acupuncture & Holistic Health Center at (904) 296-9545. If you refer a friend, you'll help them regain control and you'll get a discount off of your next treatment!