June Is Men's Health Month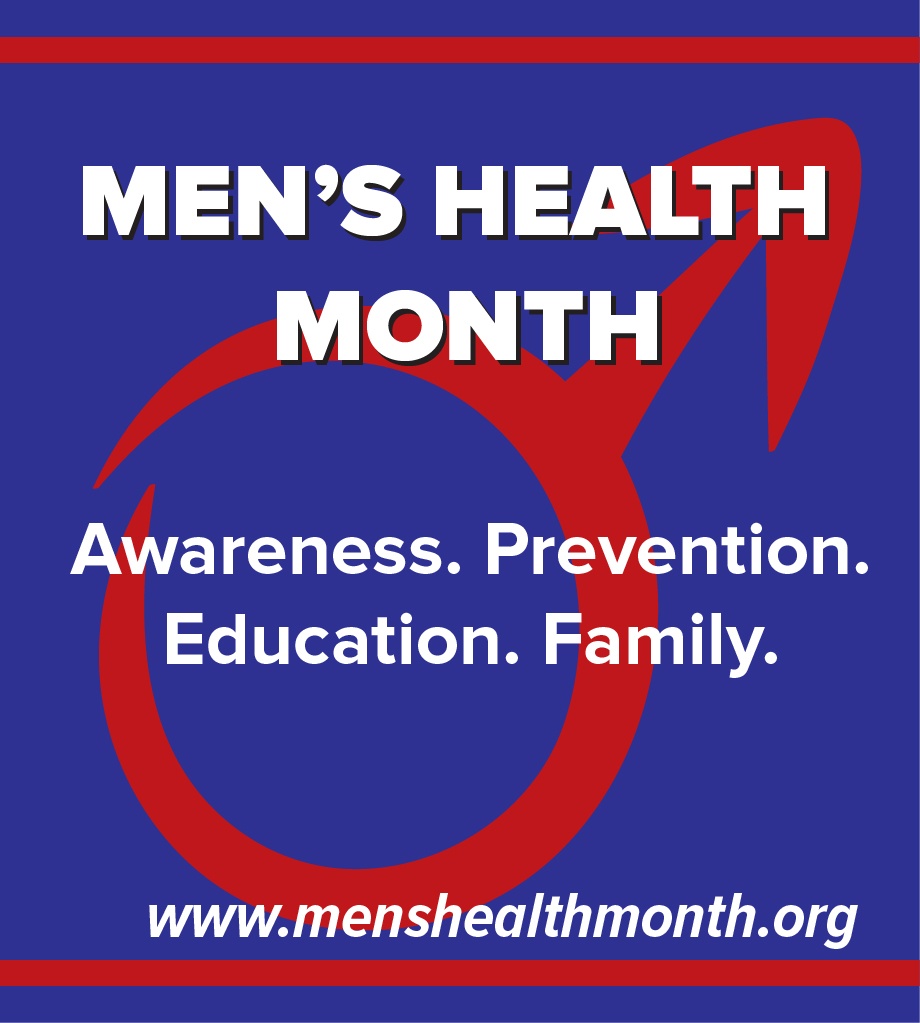 Men's Health Month is a great reminder for all men to focus on taking better care of their health. Studies have shown that women use more health care services than men. Men use preventive health practices and screenings less frequently than women, and tend to wait longer to seek health care once a problem arises.
I see this in my acupuncture and holistic healthcare practice, where men comprise less than 40% of my total patients. With the Men's Health Month emphasis on awareness, prevention, education and family, it is important for every man to realize that when he takes care of his health, he not only helps himself, but also his family.
If men were more proactive and preventative about their health, I believe the average life expectancy for men would increase and close in on the longer lifespan women enjoy. Men have a lot of stress in their lives, and these stressors can affect a man's health. Taking steps to better manage stress is one way a man can effectively impact his health.
Regular acupuncture treatments are a great way for all men to better manage their stress, and thus prevent disease. Acupuncture began thousands of years ago as a system for preventive health care. In ancient China, every man, woman and child from the age of seven would receive acupuncture at least five times per year, once at the change of each season (according to Five Element Acupuncture, Late Summer is considered the fifth season). The ancients lived in harmony with nature, followed the natural laws, and relied on their seasonal acupuncture treatments to keep themselves well.
Acupuncture treatment corrects the flow of vital Qi (pronounced "chee") energy throughout the body. Qi flows along meridian pathways that are associated with each of the vital organs and every bodily function. In the hands of an experienced and skilled Acupuncture Physician, acupuncture pulse diagnosis can detect subtle imbalances and blockages in this vital Qi energy, often long before a conventional medical test can detect a problem. Left untreated for years, these energy imbalances can cause a wide variety of health problems in every system of the body. In many instances, early detection and correction of these energy imbalances can keep them from presenting as a physical condition.
Acupuncture does a lot more than help prevent illness. It is also a safe and effective way to treat many health issues that are already present in a person. Over my 34 years in acupuncture practice, the most common issues men seek treatment for are muscle, joint and nerve pain problems. I also see men for many other health conditions, such as fatigue, sinus/allergies, high blood pressure, male infertility, depression, cancer treatment side effects and much more. A large percentage of men have side effects due to blood pressure medication, such as erectile dysfunction. That is why I chose HTN-180Px, our premier blood pressure herbal medicine, for our Product Discount this month.
In addition to healing my male patients with acupuncture, I sometimes use hormone lab testing to guide me in how to best help balance hormones such as testosterone, DHEA and cortisol. Balancing your hormones can improve mood, energy, libido and fertility. I counsel my male patients to make healthier lifestyle choices such as proper nutrition and exercise. Over time, even the smallest lifestyle changes can have a positive impact on health.
It is interesting how the same Qi imbalances that affect your physical health can also affect your emotions and mental outlook. When you feel emotionally out of sorts, you can bet your Qi is out of balance. Your emotional balance can be a good barometer for when you need another acupuncture treatment. One of the great joys of my work is to be able to balance a person's emotions and give them an "attitude adjustment" when they need it, while also treating their physical issues. Even my male patients who report a good mental outlook and feel fine emotionally tell me they can detect an improvement in their mood and overall energy after a few acupuncture treatments.
My takeaway message to men everywhere is this: your health is not something you can afford to take for granted. Regular checkups with your primary care doctor, coupled with regular acupuncture treatments to keep your energy balanced, are important medical actions you can take to maintain your health. Call our office at  (904) 296-9545 to schedule your next appointment. Take a step toward your better health!
By Michael Kowalski, A.P., Dipl.Ac. (NCCAOM)
Acupuncture Physician
@ Acupuncture & Holistic Health Center
Jacksonville, FL