Find Out The Truth About Covid Treatment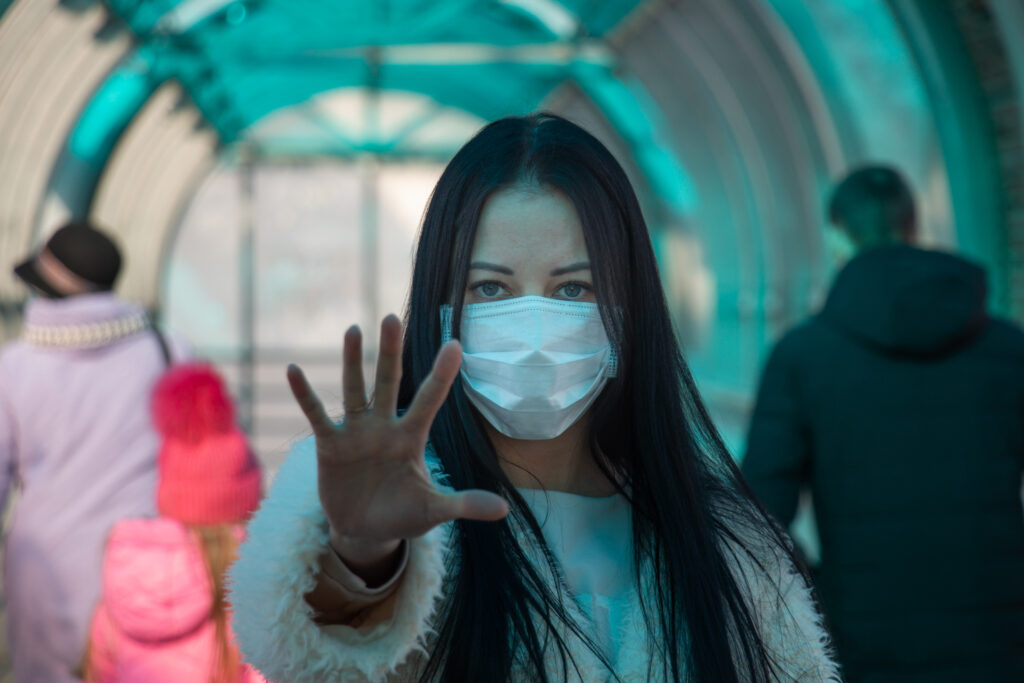 At the Acupuncture & Holistic Health Center, we continue to follow all CDC guidelines for the safety of our patients and staff in preventing Covid-19 viral transmission. We encourage everyone to continue to follow safety measures to prevent infection, including wearing a good quality mask and social distancing in indoor public places, coupled with frequent hand washing. 
Unfortunately, there is so much misinformation on Covid-19 that it can be confusing. I am following the evidence on Covid-19 treatment and use updated, scientifically accurate information to share drug treatment options with you. I also recommend best practices for natural treatments to prevent Covid-19 available for my patients and their families.
First, get a Covid vaccine.
Full vaccination is the best solution available to prevent severe illness if you get Covid. Just like the flu vaccine, the Covid vaccine may not prevent a Covid infection, but it does reduce how severe the symptoms can get in the vast majority of cases. Be smart and educate yourself with reliable information from trusted sources in the scientific community. Don't rely on media hype and possible misinformation sources. The more contagious and deadly Delta variant makes the decision to get vaccinated quickly more critical than ever. Just compare the data on the low risk of potential side effects from the vaccine to the significantly greater risk of getting seriously ill, hospitalized, or worse from Covid infection without the vaccine. Overwhelmingly, the evidence is in favor of getting fully vaccinated. To learn more about the vaccine from a trusted source, visit this CDC webpage.
Second, find out about effective drug therapies from reliable sources.
The use of hydroxychloroquine to prevent or treat Covid-19 has been debunked by the scientific community. In spite of stories you may have heard about it working in individual cases, it is simply is not effective by scientific standards and, like all drugs, it has possible side effects. The FDA withdrew its emergency use authorization for hydroxychloroquine because its side effects outweigh any possible benefits. I recommend you don't take this drug. Find out more about the risks of using hydroxychloroquine for Covid treatment in this article from a respected scientific journal here.  
On the other hand, there are effective drugs being used as anti-Covid therapy. To prevent a Covid infection from becoming severe, get tested and seek treatment as soon as possible after the first signs of Covid symptoms. The earlier you get tested, the earlier you can begin treatment after infection, and the better your chances are of reducing the progress of your Covid symptoms.
The most clear and convincing evidence to date on early drug therapy for people who get infected with Covid is the use of an IV infusion of Regeneron's REGEN-COV (the IV is purported to be superior to the subcutaneous injections of this drug). The FDA recently issued emergency use authorization of Regen-Cov, which you can read about here.  
When I was infected with Covid-19, I received an IV infusion of Regen-Cov on the second day after the onset of my Covid symptoms (and one day after I tested positive), and it worked like a charm! Because I was fully vaccinated, I never got severely ill. I mainly suffered from fatigue and was 80% better within 24 hours of taking Regen-Cov! I got Regen-Cov by showing up without an appointment at an urgent care clinic in Jacksonville. 
Ivermectin has shown initial positive results in clinical trials on its use in Covid treatment. The studies that are reported so far have not had enough people in the clinical trials to draw a solid conclusion, so the drug has not yet received FDA emergency use authorization. A number of additional studies on Ivermectin are underway and, if the evidence continues to look positive, I would expect the FDA to authorize emergency use of this promising drug. If you get Covid, I recommend you ask your doctor whether Ivermectin is right for you as soon as possible once you test positive. Here is an interesting and reliable article to read on Ivermectin. 
Our scientific community is learning more and the evidence is growing for effective ways to minimize and treat Covid. Reliable recommendations continue to evolve, so stay updated on the scientific evidence and not the media hype for Covid drug therapies. Regularly visit this official government webpage for up-to-date and reliable information.
Third, some natural therapies can reduce the effects of Covid infection.
The CDC concluded that evidence indicates that holistic support for the patient throughout their illness can be beneficial, including for post-Covid symptoms. For details see this CDC webpage.  
Based on the evidence, I recommend the following natural treatments to boost immunity and help prevent a severe case of Covid:
Acupuncture has been shown to be effective in boosting immunity. Consult your acupuncturist on how frequently you need acupuncture immune boosting treatments. Read more here about evidence of acupuncture's benefits to boost immunity.
Take a daily Vitamin D supplement. Maintaining a vitamin D blood level between 50 to 70 is optimal for immunity. You can start with 2000 IU's daily, but you may need 5000 IU's of Vitamin D daily to keep your levels above 50. 
Take a good quality multiple vitamin. 
Take a daily Vitamin C supplement. A safe and effective dose for immune boosting is 2,000 mg daily, in addition to a multiple vitamin. 
Take 1 dropperful of Jade Windscreen daily, a proven Chinese herbal formula used for centuries for viral epidemics. Jade Windscreen is available throughout September for a 10% discount (code: KAPOW921)! 
Consider taking a Zinc supplement. Zinc Picolinate 30 mg daily is a safe dose, but discontinue it if it causes nausea. 
By Michael Kowalski A.P., Dipl. Ac.
Acupuncture Physician @ Acupuncture & Holistic Health Center, Jacksonville, FL
Updated 9/9/21