How Acupuncture Can Save Your Youthful Look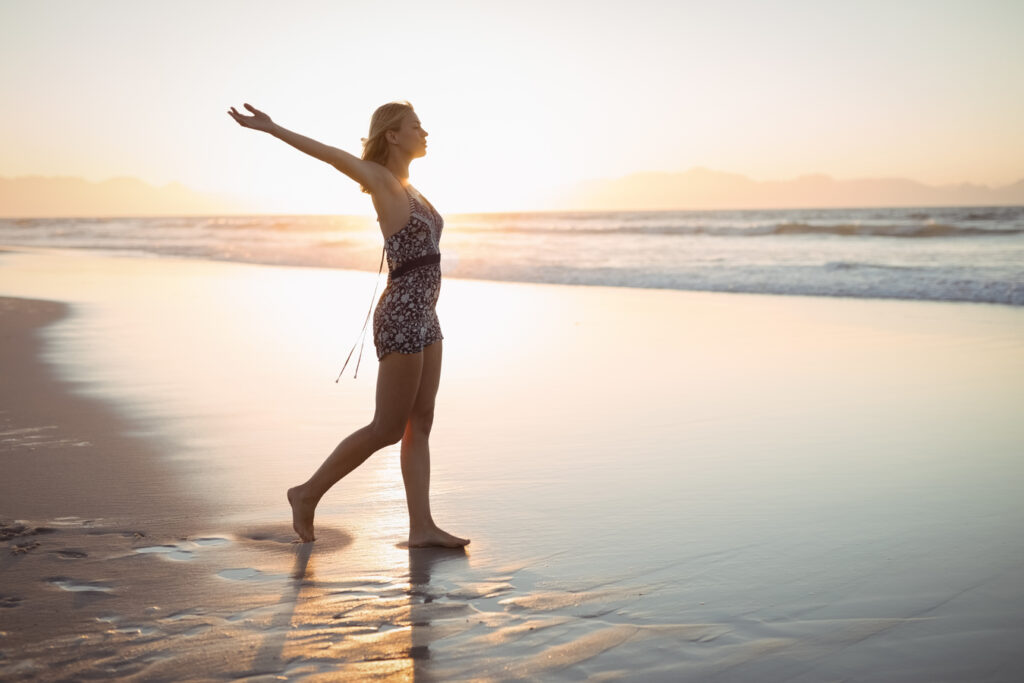 Acupuncture has been used for thousands of years. Most people know it as a way to reduce aches and pains. However, you can also use acupuncture to stay youthful. Don't limit yourself to surface regimens like facials and skincare products. Work from the inside with acupuncture and get a younger body with the added benefit of overall well-being.
Right here on Florida's First Coast, Ponce De Leon landed in search of the Fountain of Youth. Now, Dr. Michael Kowalski AP and his holistic healthcare team offer rejuvenating acupuncture treatments to help you look and feel years younger!
How does acupuncture make you younger?
Acupuncture releases stress
Chronic stress affects your entire body and speeds up the aging process. Let it run wild and it reveals itself as lines on your face, wrinkles on your body, and reduced energy and blood supply to your vital organs. Acupuncture treatments can help open the flood gates to free your energy flow throughout your body. This vital life force ("qi") balances your mind, body, and emotions, so stress rolls off you like water off a duck's back. When acupuncture releases stress, endorphins – your body's natural painkillers – calm the body and relax the muscles. Even circulation flows better. This proper circulation makes skin look healthier and younger.
 Acupuncture promotes sleep
Many factors affect your ability to sleep well, whether it is stress, hormonal imbalances, or worry and anxiety. Acupuncture calms the mind and resets the body. This lets you get the beauty sleep you need. It is in the deep stages of sleep that your body repairs cell damage so you can wake up looking refreshed and ready for the day.
Acupuncture improves intimacy
Thanks to greater energy and blood flow caused by acupuncture, you'll find a renewed sense of pleasure in intimate moments. Since your hormones are more balanced, you look and feel younger all at once.
Acupuncture reduces pain
Chronic pain can make anyone feel old. The restored energy and blood flow gained from acupuncture treatments help your body heal naturally using its neuropeptides, which promote blood flow, increase endorphins and serotonin, and reduce inflammation. Your body's natural chemicals become more active so you can move more freely like you did in your carefree days of youth.
Acupuncture restores energy and vitality
In Chinese medicine, "Jing" gives us the vitality of youth. Your Jing level dictates how you age and the length of your golden years. Jing is stored in the kidneys, and it is said this is what keeps us going. If your levels of Jing are low, your health will suffer and you will look and feel older. You will start to see dry, wrinkled skin and unsightly dark circles. Acupuncture revives your Jing to renew your youth and restore your energy.
At the Acupuncture & Holistic Health Center, we offer a very holistic style of acupuncture called Five Element acupuncture. Five Element acupuncture not only revitalizes your body but also balances your emotions and gives you a brighter mental outlook.
Acupuncture treatments are very relaxing. We use very thin needles that cause little to no pain. You'll start to find you feel younger and more energized inside and out, so it is a wonderful way to restore your youth.
Announcing our
Fountain of Youth
Treatment Package 
The Acupuncture & Holistic Health Center is pleased to introduce our Fountain of Youth treatment package. This package includes 10 youth-enhancing acupuncture treatments, 5 youth-enhancing massages, and individualized supplement and skincare recommendations for your anti-aging regimen! You save 10% on the cost of your acupuncture and massage treatments by purchasing this value package.
Call us today at (904) 296-9545 to get started with your Fountain of Youth treatments. Mention this article when you call!

By Michael Kowalski A.P., Dipl. Ac. (NCCAOM)
Acupuncture Physician @ Acupuncture & Holistic Health Center, Jacksonville, FL