Acupuncture For Knee Pain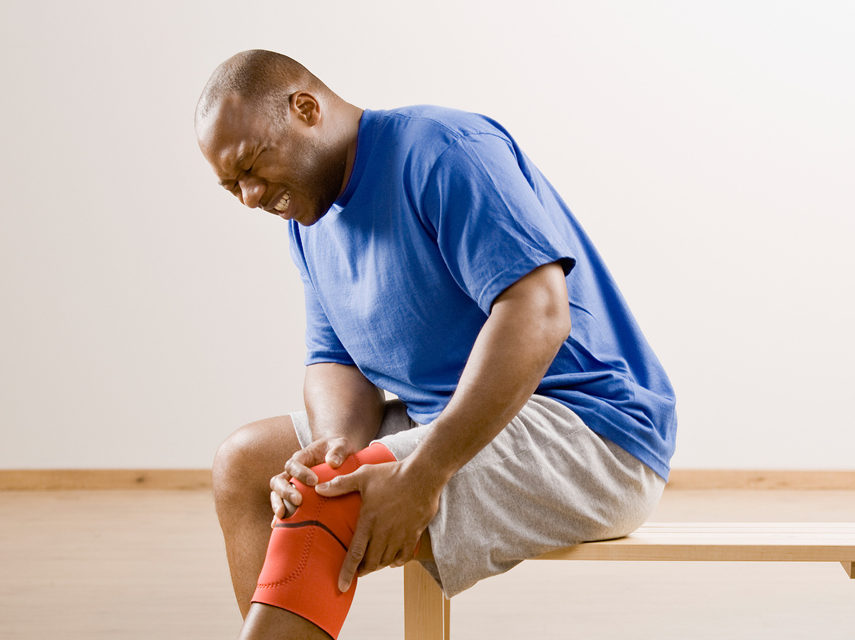 Knee pain is the second most common cause of chronic pain. One-third of all Americans report having knee pain at some time in their life. Frequent knee pain affects approximately 25% of all U.S. adults. Knee pain limits function and mobility, and impairs quality of life. Chronic knee pain affects over 46% of older adults, and is the most commonly reported cause of pain in people aged 50–69 years old. According to the National Institutes of Health, osteoarthritis is the most common cause of knee pain in people over 50. Among those with knee osteoarthritis, knee pain is a major reason for knee replacements.
Having battled knee pain myself ever since a basketball injury tore my right knee ACL and cartilage in high school, I can personally attest to the powerful benefits of acupuncture for knee pain. As my surgeons back then predicted, I developed osteoarthritis of the knee. Luckily for me, I discovered acupuncture right after my second knee surgery in 1979, and have been having regular acupuncture treatments ever since. Through receiving acupuncture maintenance treatment all these years, my knee pain is kept to a minimal level and does not significantly affect my quality of life. Without the help of acupuncture, I'm convinced I would have needed a knee replacement long ago.
Beyond my personal testimonial of how acupuncture has helped my knee pain, I have successfully treated hundreds of patients with knee pain over my 34 years in acupuncture practice. Most of my wonderful patients with knee pain have been able to avoid knee surgery altogether, while others were able to delay a knee replacement for years, due to the anti-inflammatory and pain-relieving effects of acupuncture. Whether the knee pain is caused by osteoarthritis, tendonitis, or another inflammatory process, acupuncture doesn't just temporarily relieve the pain. By reducing inflammation in the knee, it treats the underlying condition that is causing the pain.
Moreover, there are a growing number of scientific trials and systemic reviews which prove the safety and effectiveness of acupuncture for osteoarthritis of the knee, as well as other causes of knee pain. The evidence of acupuncture's effectiveness for knee pain is why more insurance companies now cover acupuncture for knee pain.
My acupuncture practice is evidence-based, meaning that I integrate the best research evidence protocols for knee pain with my clinical expertise. This allows me to individualize the treatment to address the unique root cause for each patient's knee pain. Even though I use the set of proven acupuncture points on all my patients with knee pain, each of my patients with knee pain receive a unique acupuncture point treatment plan, customized to their individual needs. My individualized treatments based on Worsley Five Element acupuncture provide a better overall effect on restoring each person's unique energy imbalances, which results in a stronger constitution for longer lasting benefits. My patients report having long lasting knee pain relief, while also enjoying more energy, better attitude, and feeling less stressed overall.
For moderate to severe knee pain, I typically expect a patient beginning acupuncture to need treatment twice per week for a couple of weeks, then once per week for several more weeks. Once a significant reduction in knee pain can last for more than one week, we gradually spread out the treatment frequency to two weeks, three weeks, and then monthly maintenance.
Having found a long-term solution to my own chronic knee pain for so many years, I love helping my patients with knee pain find their own solution with acupuncture! For more information on how acupuncture can help your knee pain, or to schedule an appointment, please call me at the Acupuncture & Holistic Health Center at (904) 296-9545.
By Michael Kowalski A.P., Dipl.Ac.
Founder/Acupuncturist @ Acupuncture & Holistic Health Center
In Jacksonville, Florida