Dr. Michael to Present Lecture at FSOMA 2019 Conference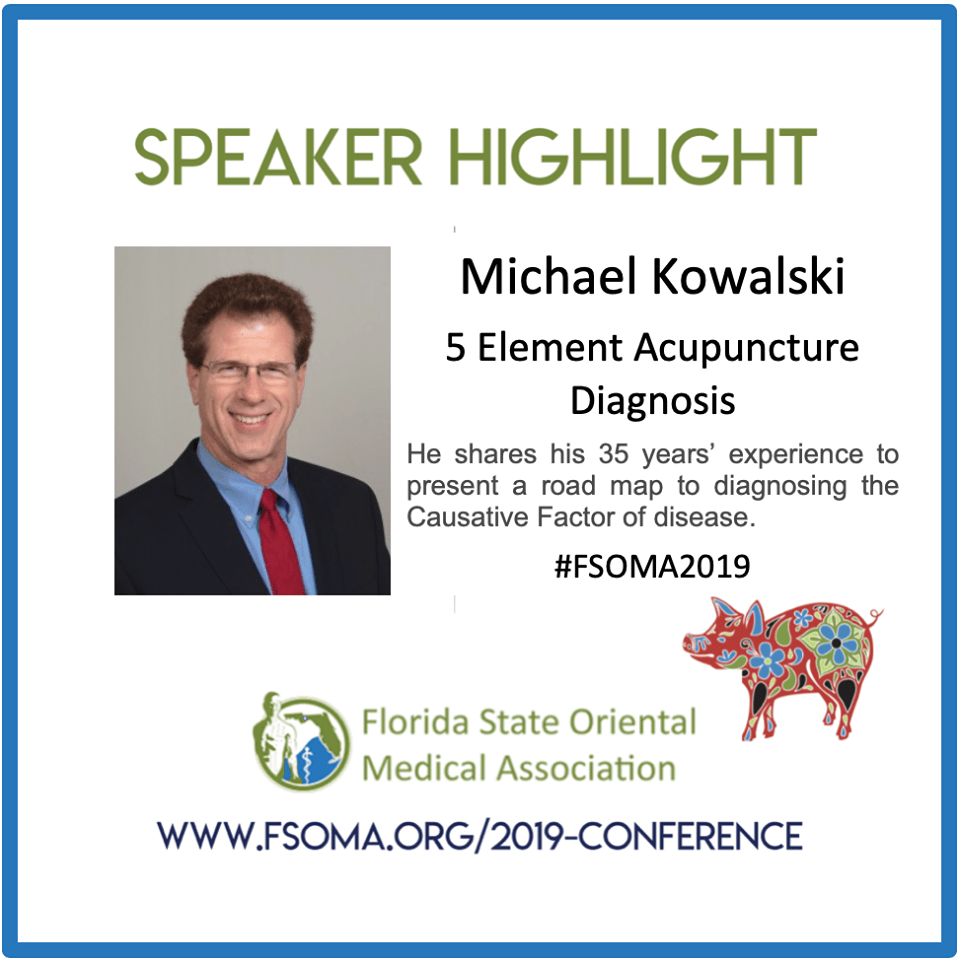 On Sunday, August 25th, Dr. Michael will present a lecture titled "Five Element Acupuncture Diagnosis" at the annual Florida State Oriental Medical Association conference in Orlando. The conference is attended by Acupuncture Physicians, students, and interested patients. Dr. Michael will share his 35 years' experience to present a road map to diagnosing the Causative Factor of disease. The Causative Factor is the original one of the Five Elements that goes out of balance in a person, and helps to shape each person's unique constitutional makeup and personality.
If you have any questions, please call our office at (904) 296-9545.