Anti-Covid-19 Strategies: What You Need To Know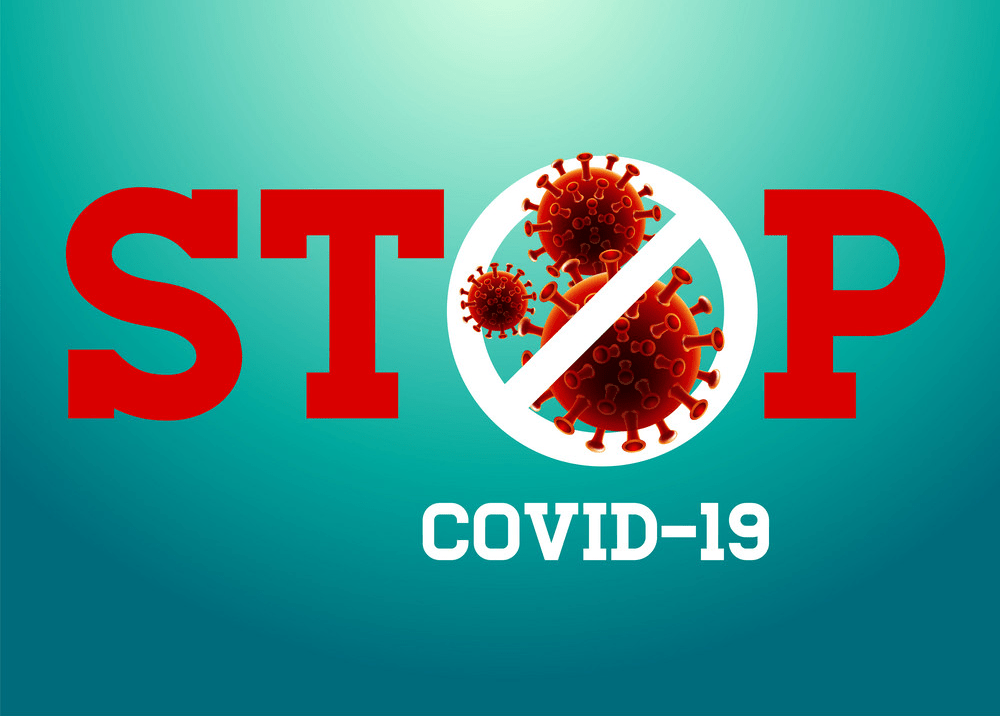 The recent spike in COVID-19 cases in Jacksonville, and many other "hot spots" around Florida, is a sharp reminder of the public health and economic damage this pandemic has caused our community, nation, and world. So many have been infected by this virus, not only physically, but also emotionally and economically. Whether you have become sick yourself, lost loved ones, feel socially isolated, you or someone you love lost a job, or you have lost a portion or all of your income, the pandemic has touched all our lives in some way.
As our economy and our social lives have begun to open back up after months of isolation and lockdown, some overly enthusiastic or poorly informed people are no longer taking necessary precautions to slow the virus' spread in our community. While I understand how frustrating this time of sacrifice has been for many, it is far too soon to let our guard down when following infection control precautions. We cannot make the mistake of not taking this pandemic seriously.
Having "flattened the curve" by our enormous national effort this past spring, we must all be especially careful not to allow COVID-19 to reach high levels of community spread. If too many more people get sick or die, we could be forced to revert back to social isolation and economic lockdown. After all we sacrificed these past few months as a community, rampant spread of the virus in our state and our country would indeed be a national tragedy.
Our battle with COVID-19 is complicated by the fact that every one of us could potentially be asymptomatic carriers of the virus, showing no signs of illness whatsoever while being highly contagious. When someone gets infected with COVID-19, they typically show no symptoms at all for the first 2 or 3 days, when the virus is most dangerous to pass on. Moreover, about 30% of infected people stay asymptomatic, but may unknowingly spread it to other people for up to two weeks.
Ignoring expert-recommended pandemic safety precautions is not about protecting your personal freedoms (which all Americans cherish), as I have heard some claim. It is about taking personal responsibility and social responsibility. Even if you believe that you personally are not at risk for developing symptoms if you were to become infected with COVID-19, you have a responsibility to the people who share your community to keep them safe by not inadvertently infecting them as a carrier of the virus.
For those who place greater focus on the health of our economy, it also makes smart economic sense to contain community spread so we can keep our economy open and rebuild it sooner than later. Doing your part to slow the virus helps us all avoid a rollback of the freedoms we have enjoyed since the lockdown was lifted. It is imperative to understand that we are all in this unprecedented crisis together. It is vital that each one of us follow the experts' safety advice to help our community overcome Covid-19. It will take all of us working together to slow down the virus, so we can save lives and prosper.
How can I slow the transmission of the virus?
Until a COVID-19 vaccine is developed, it's crucial to slow the spread of the virus and protect individuals at increased risk of severe illness, including older adults and people of any age with underlying health conditions. To reduce the risk of infection, follow these CDC guidelines:
Wear a cloth face covering or surgical mask in public spaces, such as the grocery store, where it's difficult to avoid close contact with others. This is especially important now because we are in an area with ongoing community spread. Wearing your mask prevents you unknowingly spreading COVID-19 to other people. The evidence suggests that universal mask wearing and social distancing can defeat this pandemic. In other words, if we all wear a mask, it is equivalent to us all receiving a COVID-19 vaccine.
Only use readily available nonmedical cloth masks or surgical masks. The N95 respirators should be reserved for health care providers.
Avoid all large events and mass gatherings.
Avoid close contact (closer than 6 feet) with anyone who is sick or has symptoms.
Stay home as much as possible and keep distance between yourself and others if COVID-19 is spreading in your community, especially if you have a higher risk of serious illness. Keep in mind, some people may have COVID-19 and spread it to others, even if they don't have symptoms or don't know they have it.
Wash your hands often with soap and water for at least 20 seconds, or use an alcohol-based hand sanitizer that contains at least 60% alcohol.
Cover your mouth and nose with your elbow or a tissue when you cough or sneeze. Throw away the used tissue.
Avoid touching your eyes, nose and mouth.
Avoid sharing dishes, glasses, bedding and other household items if you're sick.
Clean and disinfect high-touch surfaces – such as doorknobs, light switches, electronics and counters – daily.
Stay home from work, school and public areas if you're sick, unless you're going out to get medical care. Avoid public transportation, taxis and ride-sharing if you're sick.
For additional COVID-19 safety tips for travel, going to restaurants, the gym, or other similar places, click this link for Mayo Clinic's recommendations.
What about herd immunity?
"Herd immunity" is achieved when a large enough percentage of the population has been infected and recovered from a virus, building their immunity such that the virus can no longer spread. Herd immunity can be built by either natural community spread or by vaccination. Since COVID-19 is so highly transmissible, herd immunity by community spread is not a viable strategy to fight this pandemic. For herd immunity to work by natural infection spread of COVID-19, about 70% of our U.S. population – more than 200 million people – would have to recover from COVID-19 to halt the epidemic. That would not only cause an unmanageable burden on our healthcare system, but would also lead to serious complications and the deaths of millions of Americans.
Do any natural supplements show evidence of lowering risk of COVID-19 infection?
As yet there is no medication to stop COVID-19. The good news is, evidence shows some natural supplements help prevent or lower the severity of COVID-19. The following evidence-based anti-COVID-19 supplements are available from our in-house or online natural pharmacy. You can buy all of the following products from our online store by clicking here:
Jade Windscreen (traditional Chinese herbal formula)
CDP Choline (our July Discounted Product of the Month)
Vitamin D
There is also proven immune boosting benefit from the following helpful supplements:
Vitamin C (buffered)
Zinc (chelated, as Zinc Picolinate)
Echinacea
Can acupuncture boost my immune system?
Acupuncture can boost immunity as well as modulate immune response. In multiple clinical trials, certain key acupuncture points have demonstrated effectiveness against viruses, including research during the original SARS-Coronavirus outbreak in 2003. In other studies, people receiving acupuncture treatment are shown to be less likely to become infected than people in the control group that did not receive acupuncture. In China today, acupuncture and Traditional Chinese Medicine are at the forefront of their fight against COVID-19. At the Acupuncture & Holistic Health Center, we use a holistic approach integrating acupuncture and natural supplements to enhance your immune system and lower your risk of susceptibility.
How safe is my visit to the Acupuncture & Holistic Health Center?
We are continuing to keep you and our staff safe by following all CDC guidelines for infection control. The safety precautions we are taking include:
wearing face masks
requiring all patients to wear masks in the office
disinfecting between every patient
washing hands regularly throughout the day
maintaining only one person in the lobby at a time
screening patients for COVID-19 symptoms
taking everyone's temperatures
offering telehealth visits for ill or at-risk patients
If you haven't been in to receive treatment for a while, we are here for you to support your immune health, as well as your other health concerns, with a holistic approach. Call us today for an appointment, or if you have any questions, at (904) 296-9545.
In summary
Throughout our history, Americans have always come together as one nation in times of crises. Perhaps not since World War 2 has our nation faced such a great challenge as we face today with battling this pandemic. What will make our nation and our community's health and economy great again is for us all to unite in taking the necessary precautions to fight this pandemic. Stay positive, and let's stay strong together!
By Michael Kowalski A.P., Dipl. Ac. (NCCAOM), Acupuncture Physician @ Acupuncture & Holistic Health Center, Jacksonville, Florida