April 13th – Free Zoom Meditation Seminar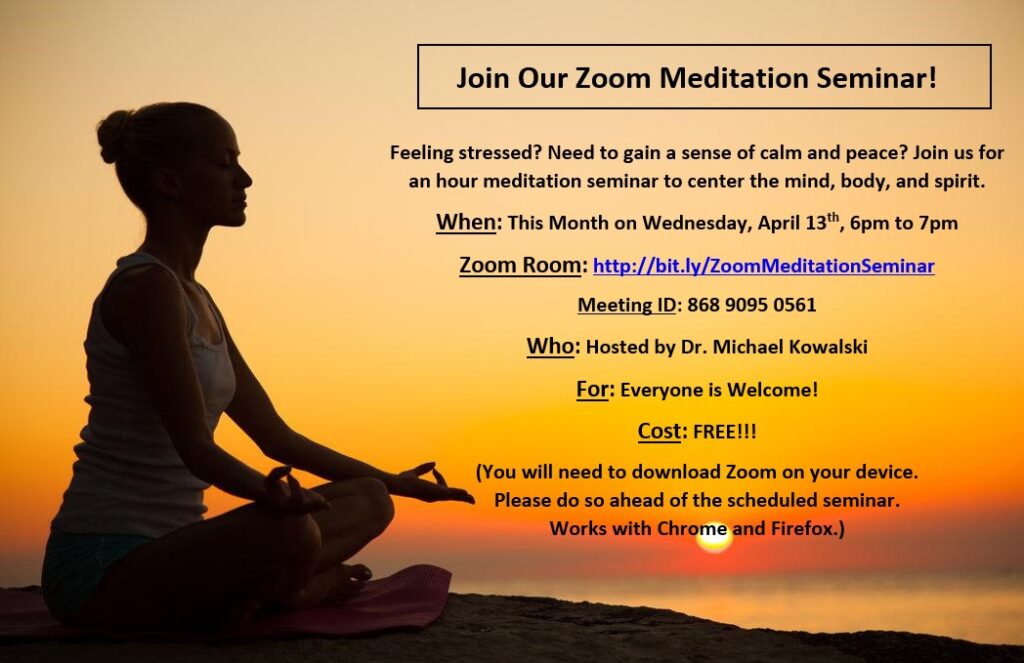 Feeling stressed? Need to gain a sense of calm and peace? Join us for a one-hour free meditation seminar to center the mind, body, and spirit.
When: Wednesday, April 13th, 6pm to 7pm
Who: Hosted by Dr. Michael Kowalski
Cost: FREE FOR EVERYONE!!!
Zoom Room: http://bit.ly/ZoomMeditationSeminar
Meeting ID: 868 9095 0561
(You will need to download Zoom on your device. Please do so ahead of the scheduled seminar. Works with Chrome and Firefox.)